Dehytray™ Solar Dehydrator
Regular price
$117.79 USD
Regular price
$139.50 USD
Sale price
$117.79 USD
Unit price
per
The Dehytray Solar Dehydrator makes food drying easy, safe and sustainable. Home gardeners can make vegan snacks like fruit leathers, vegetable chips, dried fruits and mushrooms. Outdoorsmen and hunters can dry meats to make jerky, biltong and dried fish. Small and mid-size produce growers use the Dehytray to make value-added sales at farmers markets. You can use the solar food dryer to dry spices and make tea blends. Some of our customers have found their own uses for the Dehytray, such as making flower arrangements for weddings.  We encourage you to try new things with your very own Dehytray™. 
You also get: 
1 hygrometer to measure the water activity of products; used to when the food is safe for long-term storage.
A food-grade scraper for removing sticky food products from the tray and stirring as needed during drying.
Instruction manual
Specifications:
Length: 33 in. (84 cm)

Depth: 5 in. (13 cm)
Width: 16 in. (41 cm)
Weight: 5 pounds (2.3 kg)
Share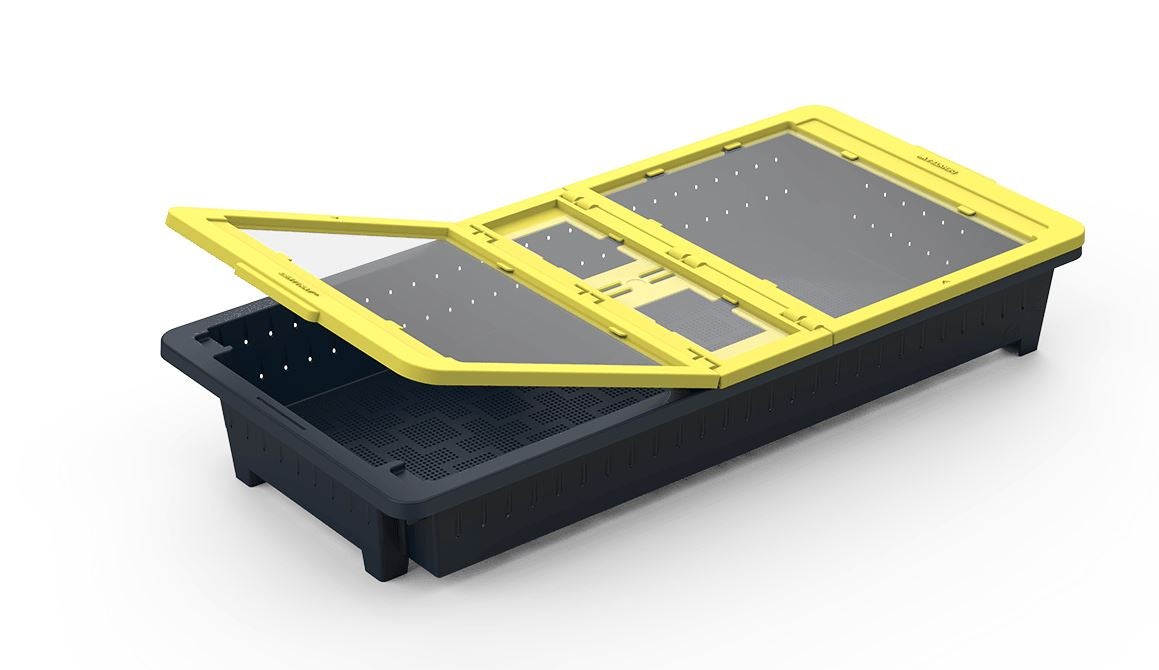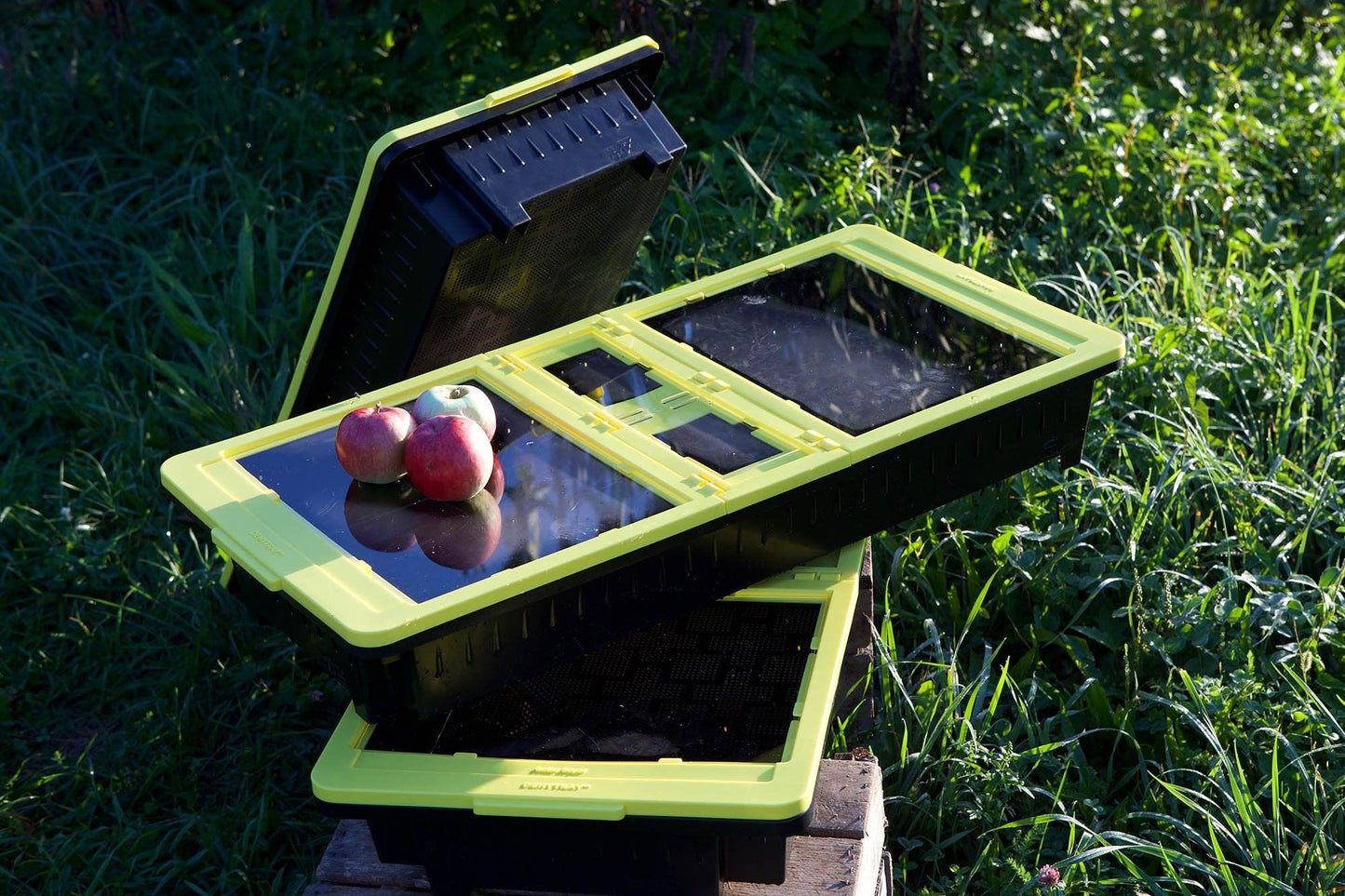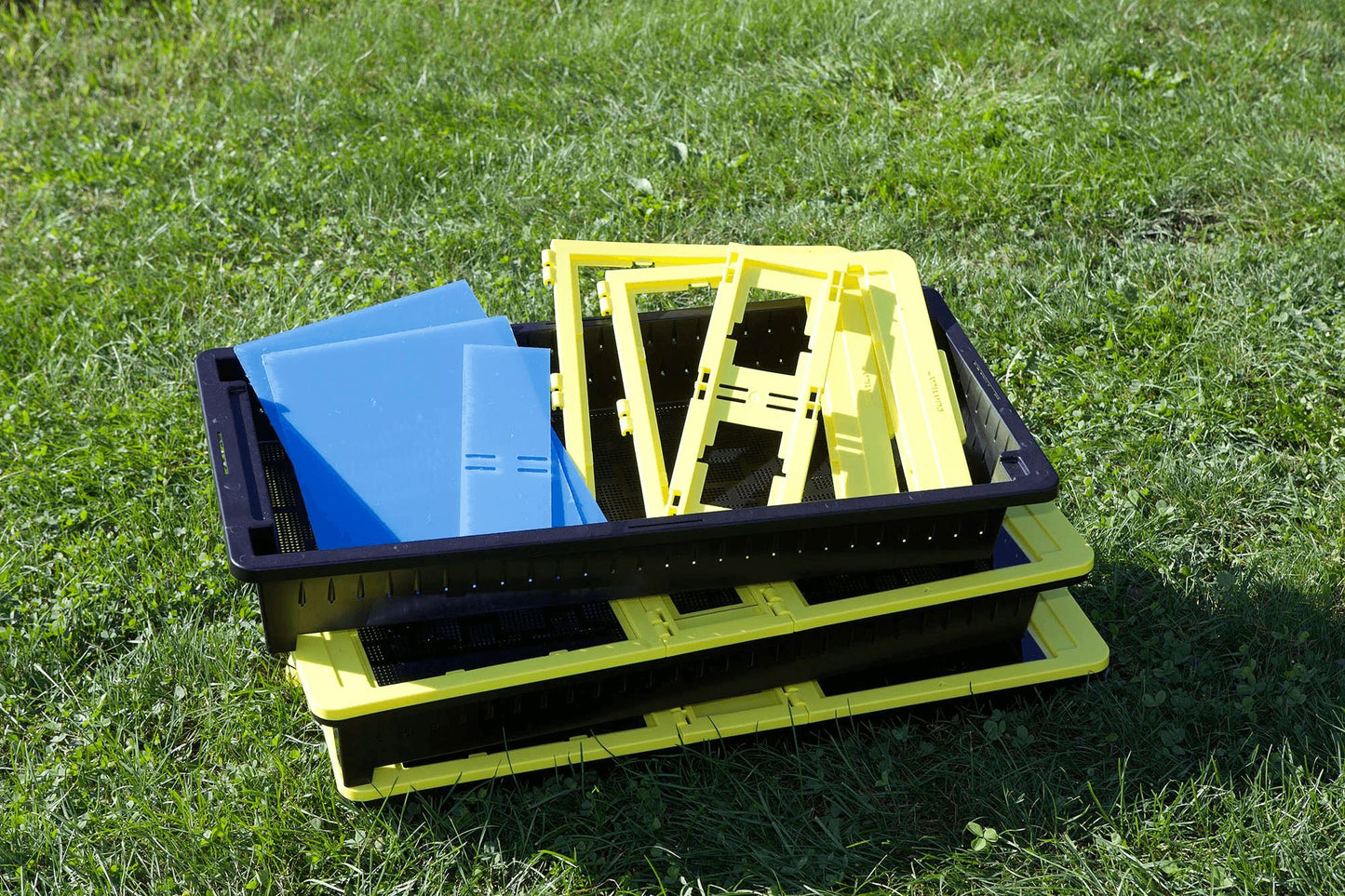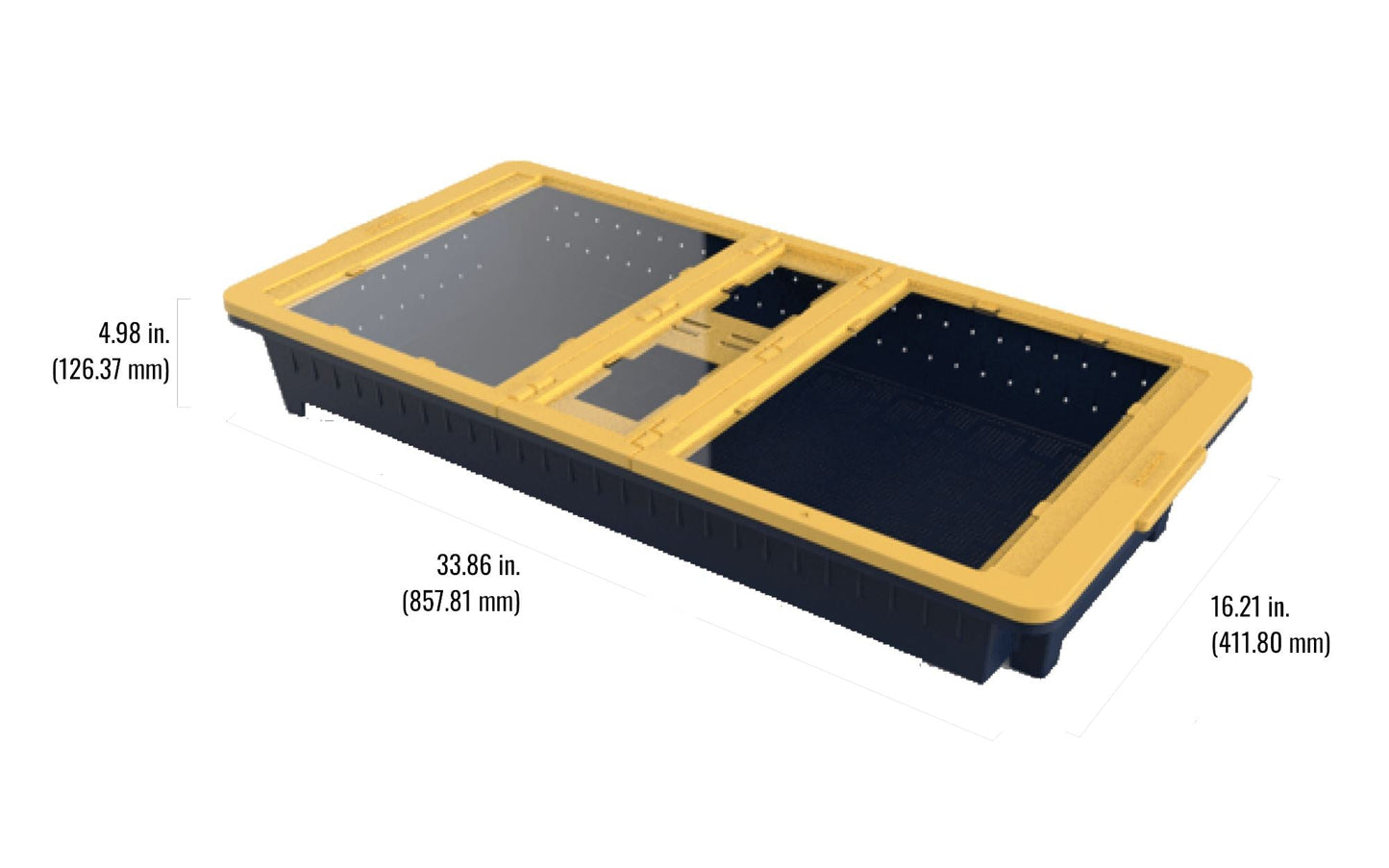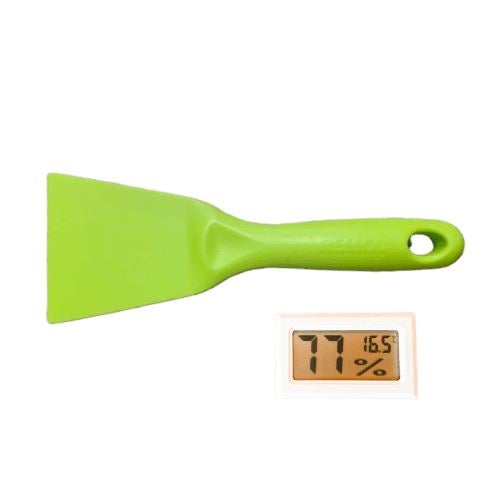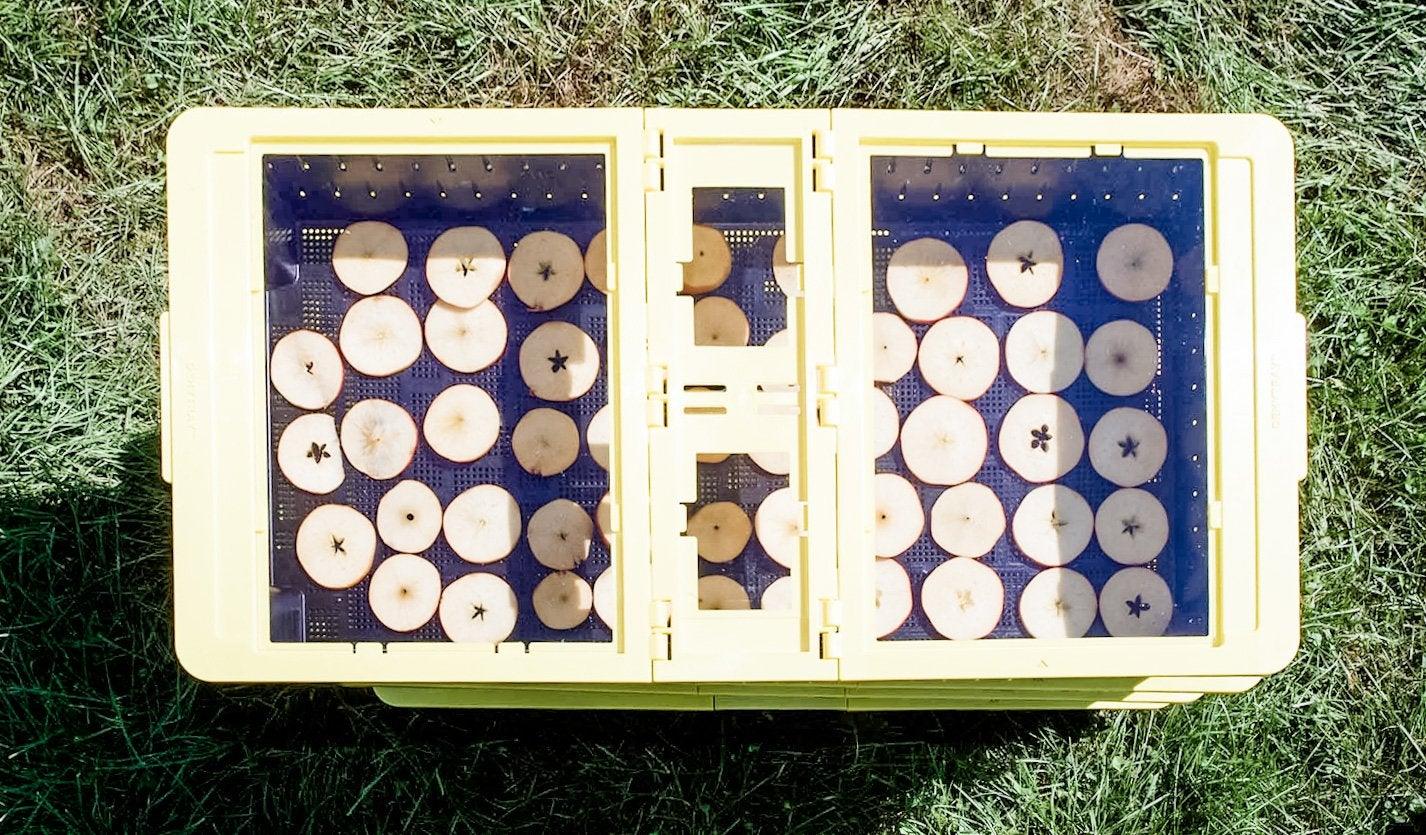 Dehytray™ Solar Dehydrator
This rips!
Been using the Dehytray for a couple weeks, moved the last of the garden broccoli and now working through zucchini. We are offgrid so electric dehydrators have never been an option and we are snowed in for 6 month of the year with a limited space and budget for storing vegetables and sprouting only gets you so far as far as satisfaction. This opens new possibilities we are excited about! I will note that our daytime temps are around 100 with humidity in the 20's but under those conditions it is very fast and efficient.
Great concept and fun
After approximately 2 days of sunlight I had to finish off apple slices in electric dehydrater. They were delicious. I really like the fact they come with a moisture reader and scraper. Very easy to carry and clean ; a bit pricey.. but less expensive straight from JUA than Amazon. I will slice apples thinner next time for best results… I'm very happy with this purchase. Great way to save on electricity and use the power of the sun. I can't wait to experiment in the future. Also, very easy to assemble and use .
Great service, shipped internationally.
Arrived in good time after ordering online. Great service. I've yet to try it out but am looking forward to using it soon.
A wonderful investment!
I waited until we'd done a few batches of dried fruit to review this dryer. It is a marvelous, low-tech/high value item. I will see savings on my power bill immediately.
This is a great invention and I hope my purchase supports your on-going work!